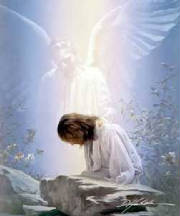 BIBLE VERSE
36. For what shall it profit a man, if he shall gain the whole world, and lose his own soul.
37. Or what shall a man give in exchange for his soul?
Mark 8 : 36 - 37 (KJV)
If you have any information about our family or if you have any photos (example: family members, wedding photos, family group photos etc.) or photocopies of any documents (example: birth certificates, marriage license, death certificates, military service records, Immigration information, school records, etc.) that might help add to our family tree, PLEASE EMAIL ME.
You may like this free service.

BirthdayAlarm.com is a site that automatically sends you a reminder of friends birthdays. Thought you may want to take a look. Maybe you will want to notify your friends so they can send in their name and birth date to remind you of their birthday. I love it. Now I rarely miss anyone's birthday, unless they didn't sign up for me. If you think you may be interested, click on the link below for more information or to sign up.

~ Jane Hembree
Please get in touch and let me know what you think of my site.
Please sign my guest book, or leave a comment.

Just click the 'Sign my guestbook' button below.


Links To Other Pages On My Web Site
Hembree Family Tree (Genealogy Site)